Winterlight Productions
Co-founded by Ellen Barber and Maria Hoffmann in 2019, Winterlight Productions was established with the motivating goals of developing storytelling for the stage and screen, creating and fostering work that would open doors of awareness, and celebrating diverse voices through the lens of excellence, craft and imagination.
The hardest thing to write is nuance. A powerfully simple message that is felt not preached. Where everyday talk isn't really everyday talk but well crafted theatrical voices. This is what was written and performed by Winterlight Productions. This is what was beautifully brought to us. The importance of listening. We are privileged to be part of such an interesting evening. We would gladly be your most devoted followers. You make us think.
Stories: Told by tellers so true and ernest you'd think it was about themselves. That's what The Salmagundi Art Club brought to us this past Thursday and Friday evening in the performances of Winterlight Productions. An Acting Company made up of actors and writers and soul sharers. We hope to see more of this passionate group. Diamonds not even in the rough.
Ellen Barber
Co-Founder & Artistic Director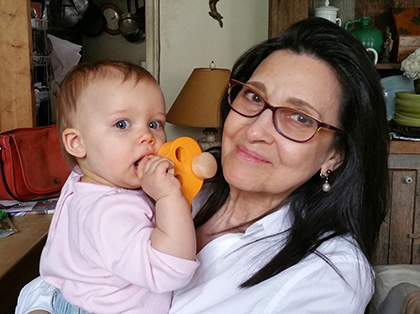 She has starred On Broadway in Fame and The Good Doctor. Off Broadway credits include: Richard III; Queen Elizabeth, Duchess of Gloucester & Countess of Auvergne in Henry VI Parts I, II & III for Theatre for a New Audience; Kathy in Moon Children; Marie in Haven on Theatre Row; The Mod Donna & Apple Pie directed by Joseph Papp at The Public Theatre; The Reading Series at The New York Shakespeare Festival; Funeral March for a One Man Band at Bank Street; Play by Samuel Beckett, The Modern Ladies of Guanabacoa, Poisoner Of The Wells, Old Times by Harold Pinter, The Marathon and OctoberFest at Ensemble Studio Theatre; Mrs. Gunmore in Six Passionate Women at Theatre For A New City, among other credits. Regional Stage roles include: Blanche in A Streetcar Named Desire for Playmakers Rep; Maggie in Cat on a Hot Tin Roof for Cincinnati Playhouse; Jenny in Mahagonny for Yale Rep; Salonge in The Maids and Marta in Eduardo Machado's Burning Beach at Los Angeles Theatre Center. Isabella in Measure for Measure, Venus in Venus and Adonis, Masha in The Three Sisters and Jocasta in Oedipus for Roger Hendrick Simon's Los Angeles Shakespeare Lab. Created the role of Marjorie in Extremities at the Little Theatre and for the Actors Theatre of Louisville; Kathy in Vanities at the Coconut Grove Playhouse, among other theatre credits. For Television: Co-starred as Victoria Price in the Peabody Award-winning Judge Horton and The Scottsboro Boys; leading role in No Day Like Sunday for PBS Playhouse; co-starred in Apology for HBO; co-starred in A Time for Miracles and in Born Beautiful; roles on Law & Order, Law & Order: Criminal Intent, and Law & Order: Special Victims Unit, among other television roles. Starred in three Academy Award-winning short films: Norman Rockwell An American Dream, Replay and Dear Diary. Feature films: The Premonition; Marie; The Rescue; 9 1⁄2 Weeks; Dealing; First Born; Without a Trace and appeared in Monogamy for Tandem Pictures, among other credits. Ellen's directing assignments include: I'd Call That a Lonely Place and The Sounds of Conversations by David Masello at Dixon Place; Dark Joy by Robert Stewart at Dixon Place; In the Middle Light by David Masello at The National Arts Club; I Want to Run Away with You by Anne Hamilton at The Dramatists Guild; Tunney/Shakespeare in Six Rounds starring Jack Wetherall for Merrimack Repertory Theatre; The Players NYC; The Shakespeare Lab NYC; Eclectic Festival for ANDTheatre; The Los Angeles Theatre Center; The Los Angeles Shakespeare Lab; and Ensemble Studio Theatre Main Stage, among other credits. She directed Winterlight Productions inaugural show Excerpts . . . In Their Own Words as well as Winterlight Productions Landscapes of the Heart . . . A Valentine for Our Times. For Norma and Julius, always.
Maria Hoffmann
Co-Founder & Actress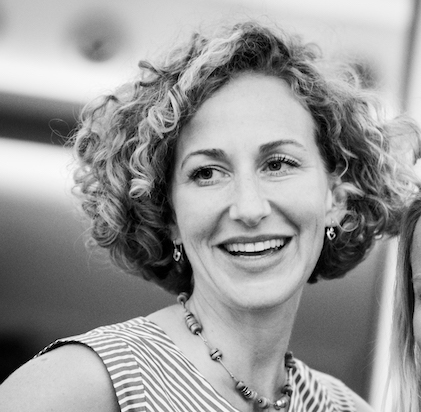 She is a stage and film actress, producer, writer, and cabaret performer. She has appeared in various New York based theater productions (amongst others: Othello, The (New) Trial, The Metamorphosis) as well as on TV (A Crime to Remember, My Crazy Love, Orange is the New Black), Indie Films (Vamp Bikers Trilogy, Pick Me, American Dream). Maria holds a BFA from Tufts University, a Master's degree in International Affairs from the New School and she is a graduate of the Stella Adler School of Acting Conservancy program. Maria recently relocated to Newport, RI where she lives with her husband Avi, son Leo and two dogs Sir Simon and Miss Betty.