Excerpts... In Their Own Voices
A Zoom presentation
September 25th & 26th, 2020
Directed By: Ellen Barber*
Stage Manager: John Lampe*
Order of Presentation
Penny Balfour* for Laren Elizabeth Stover – I Typed This Story On Marilyn Monroe's Typewriter By Carol E. Rubberbotten
Hank Fandel – Max Kasmir: I Want To Stay
Maria Hoffman – Breathing Exercise
Drew Keil* – The Second Collection
Susan Courtney* – The Gardener
David Masello – Driving Away From The Lake
*Appearing courtesy of Actors Equity Association 
The Cast
In Order of Appearance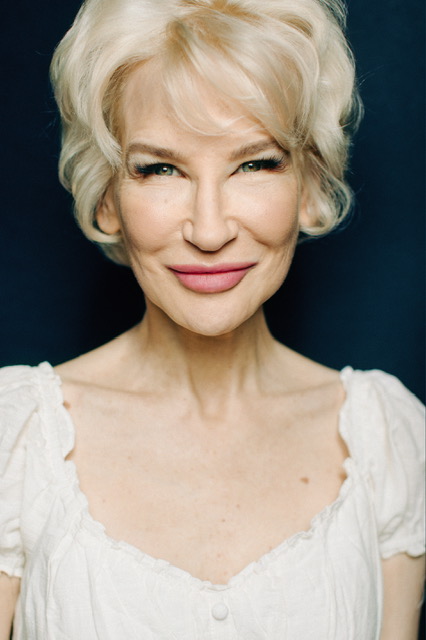 Presenting
I Typed This Story On Marilyn Monroe's Typewriter By Carol E. Rubberbotten
Film credits include: Luc Besson's Trilogy: Arthur and the Invisibles, Arthur and the Revenge of Malthazard, Arthur and the War of Two Worlds; Flawless; Just Add Water; Sidewalk of New York; The Resident; Ash Wednesday. Television credits include: Divorce; Law & Order/SVU; 24; Hart of Dixie; My Name Is Earl; Law & Order/Criminal Intent; Law & Order; In Case of Emergency; NYPD Blue; Blind Justice; The Division; String Medicine; Murphy Brown; Malcolm in the Middle. Theater credits include: Long Wharf Theatre; ACT; Hartford Stage; Pittsburgh Public Theatre; Pioneer Theatre Company; Atlantic Theatre; Cincinnati Playhouse; Contemporary American Theater Festival; New York Stage and Film; American Jewish Theatre.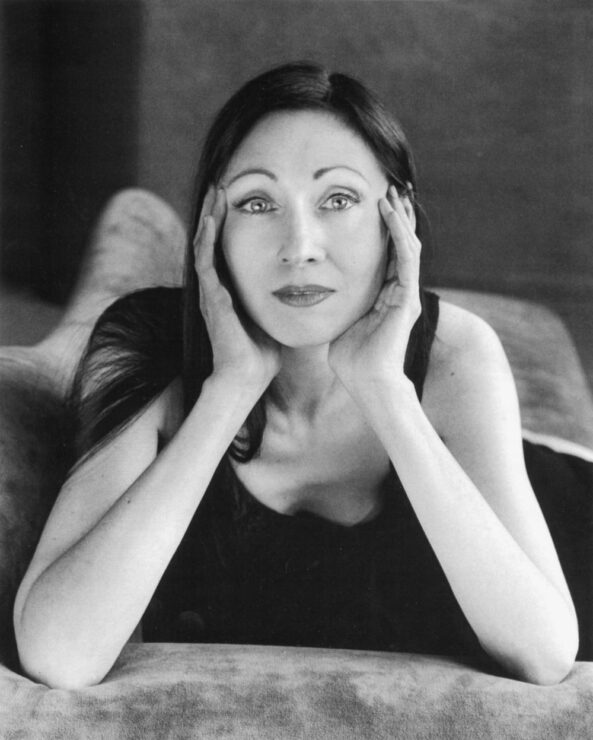 Author of
I Typed This Story On Marilyn Monroe's Typewriter By Carol E. Rubberbotten
A melancholy connoisseur known to frolic with fairies, LAREN STOVER writes fiction, non-fiction, plays, poems and fairy tales. She is the author of three books: Bohemian Manifesto: A Field Guide to Living on the Edge, The Bombshell Manual of Style and Pluto, Animal Lover. Laren has developed most of her writing at Naked Angels'Tuesdays@9 NYC cold reading series and is developing new work there, as well as at Naked Angels Chicago and AND Theatre Company's Anything Goes with Gene Santarelli. Her short plays and monologues have been produced at Clock Tower Radio co-produced with New River Dramatists, EST and Naked Angels Theatre among others. She is the former editor-at-large of Faerie Magazine has written for the Paris Review Daily, Guernica, LOfficielusa.com, Bomb, Interview and The New York Times. Her libretto, "Appalachian Liebesleider," premiered at Carnegie Hall. Laren was born in Baltimore, Maryland and has a degree in the fine arts. She sees the beauty in outsiders; the fragility and strength of the unorthodox human spirit are themes that influence her work. IG: @bohemian_manifesto_book | IG: @Faerie_style bohomani.com
Hank Fandel
Actor & Writer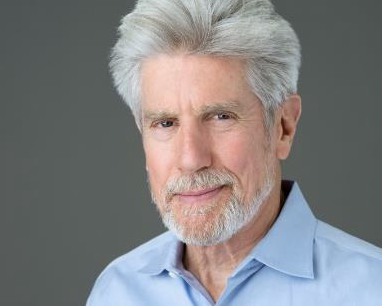 Presenting and Author of
Max Kasmir: I Want To Stay
Hank Fandel is an actor, writer, improviser, vagabond. I would like to express special and infinite gratitude to Ellen Barber for her invaluable direction, guidance, consultation, encouragement, and support. And to Gene Santarelli and AND Theater Co.'s 'Anything Goes' ongoing workshop. And to Beth Baur at the New Jersey School of Dramatic Arts who provided what was needed when the idea was most fragile. The 'outside' can spawn an idea, which can live 'inside', but nothing can live 'outside' without others. 
Maria Hoffmann
Actor & Writer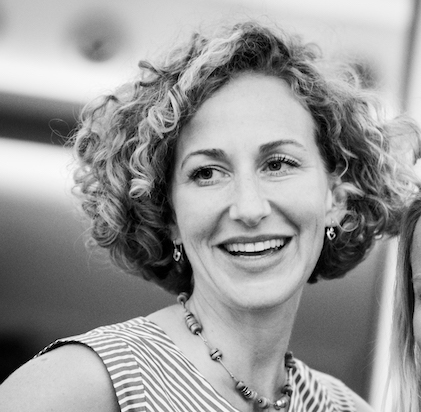 Presenting and Author of
BREATHING EXERCISE
Maria is a NYC-based stage & film actress, producer, writer & cabaret performer. She has appeared in various New York based theater productions (amongst others: Othello, The (New) Trial, The Metamorphosis) as well as on TV (A Crime to Remember, My Crazy Love, Orange is the New Black) and various Indie Films (Vamp Bikers Trilogy, Pick Me – Best of 72h Film Challenge selection 2016, American Dream). She is a co- founder of Winterlight Productions and a member of the National Arts Club in New York. She's passionate about animals, the planet, her two nieces, traveling and sports. Maria holds a BFA from Tufts University, a master's degree in International Affairs from the New School and she is a graduate of the Stella Adler School of Acting Conservancy program.
Drew Keil
Actor & Playwright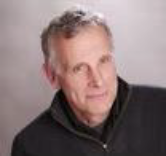 Presenting and Author of
The Second Collection
Drew Keil is an actor and playwright. His stage and screen career has featured a pillow fight with George C. Scott, a kiss from Susan Lucci, a commercial with Luciano Pavarotti, a shared goblet of wine with Brian Dennehy, a handshake with John Lennon, and dance moves with Kevin Bacon. For over twenty years he acted and directed with a theatre company he helped establish on Long Island. Of late, his full-length plays are gaining attention. His wife, Anne, and his sons, Andrew and Aidan, are supremely supportive and endlessly patient. skibum241@aol.com | 516-765-0208
Susan Courtney
Actor & Writer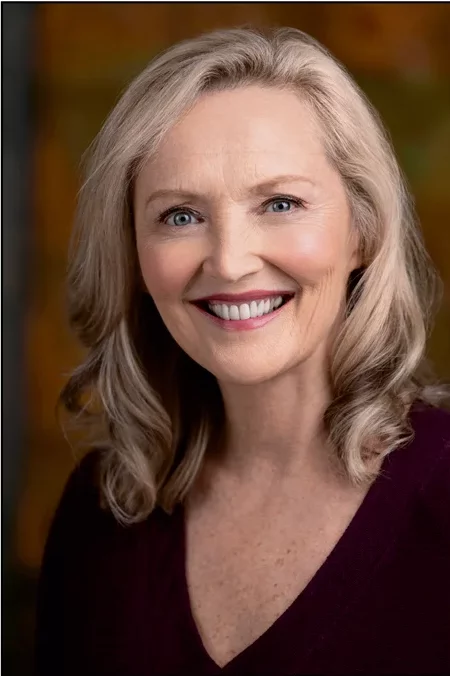 Presenting and Author of
The Gardener
Susan is a professional actress (Equity/SAG-AFTRA), playwright (Dramatists Guild), theater professor (Westchester Community College), and theater director. In Feb/March, she wrote and performed, Anam Cara, a monologue for Artistic New Directions' (AND) "Eclectic Evening of Shorts". One-act plays she has written include: The Quarantine Party (AND & Westchester Collaborative Theater (WCT) Zoom Labs); The Park (WCT "July One-Acts") and You'll Be Back (WCT "Unintended Consequences"). Her full-length play, Girl In Blue Armchair, about the American artist, Mary Cassatt, was produced in 2011 with a grant from NYFA. Recent acting performances include: NURSE KELLY in Harvey at Out of the Box theatre in NYC and a surrogate mother, Irish bartender, and a sportscaster in The Legend at WCT. Favorite roles: MAGGIE (After The Fall), LILY (Toys In The Attic) and IRINA (Three Sisters). Recent films: Awake (Bard College) and Grownups (Bard College). Susan has performed with a variety of theater companies in NYC, Rhode Island, Canada and England. With an MA in Theater from NYU, Susan has studied with John Strasberg, Madeleine Sherwood, and Bill Hickey. Contact Info – Email: workwithsusancourtney@gmail.com | Website: susancourtney.org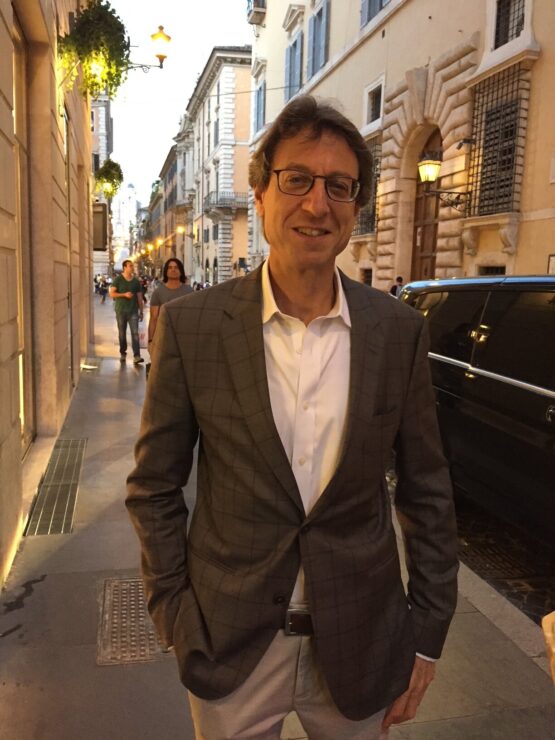 Presenting and Author of
Driving Away From The Lake
David moved to New York City immediately after graduating from the University of Michigan, and has made his living as a writer and editor for well more than thirty years. He began his career as a nonfiction book editor at Simon & Schuster, followed by senior editorial positions at many magazines, including Travel + Leisure, Art & Antiques, Departures, Country Living, and Town & Country, where he was features editor. After serving as deputy editor of a startup website, he became executive editor of Milieu, a national print magazine about interior design and architecture, a position he still holds. He is a widely published essayist, feature writer, critic, and poet, with pieces appearing in The New York Times, Salon, The Wall Street Journal, Fine Art Connoisseur (where he is a longtime columnist), Best American Essays, and numerous literary and art magazines. His plays have been produced and performed by the Manhattan Repertory Theatre, Chelsea Repertory, Artistic New Directions, Jewish Women's Theatre of Los Angeles (where he is a playwright-in-residence), the National Arts Club, Big Apple Theater Festival, and Fresh Fruit Festival. He is the author of two books about art and architecture, and is currently under contract writing a book about residential architecture. He has lectured on the subject of writing about art and about the state of journalism today, to many colleges, including Sarah Lawrence College, where he teaches a course on writing about art and culture. He is an active member of the National Arts Club's literary and theatre committees, often conducting on-stage talks with writers. He is an editorial board member of and frequent performer for Read650, a national, live essay reading series, in which works are read to audiences, filmed, and published in anthologies. He lives and works in Manhattan. A variety of his works and performances can be seen on his website, davidmasello.com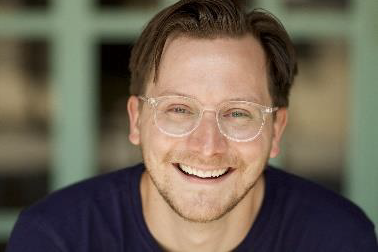 John is a New York based actor, director, and musician with credits off-Broadway, off-off-Broadway, and at theatres across the United States. He has worked with such companies as the SheNYC Festival, ANDTheatre Company, where he is board member, and the New York Shakespeare Company, where he is the Associate Artistic Director. For more information and to keep in touch, please visit: http://www.johnlampe.com.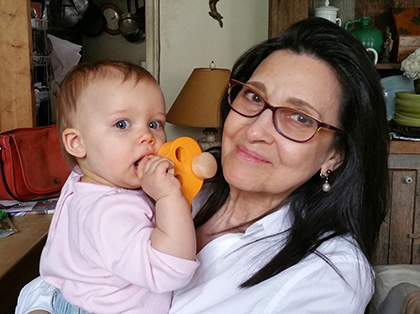 Ellen is Co-founder of Winterlight Productions. Starred On Broadway in Fame and The Good Doctor. Off Broadway credits include: Elizabeth in Richard III; Queen Elizabeth, Duchess of Glouster & Countess of Auvergne in Henry VI Parts I, II & III for Theatre for a New Audience; Kathy in Moon Children; Marie in Haven on Theatre Row; The Mod Donna & Apple Pie directed by Joseph Papp at The Public Theatre; The Reading Series at The New York Shakespeare Festival; Funeral March for a One Man Band at Bank Street; Play by Samuel Beckett, The Modern Ladies of Guanabacoa, Poisoner Of The Wells, Old Times by Harold Pinter, The Marathon and OctoberFests at Ensemble Studio Theatre; Mrs. Gunmore in Six Passionate Women at Theatre For A New City, among other credits. On the Regional Stage: Blanche in A Streetcar Named Desire for Playmakers Rep; Maggie in Cat On A Hot Tin Roof for Cincinnati Playhouse; Jenny in Mahagonny for Yale Rep; Salonge in The Maids and Marta in Eduardo Machado's Burning Beach at Los Angeles Theatre Center. Isabella in Measure for Measure, Venus in Venus and Adonis, Masha in The Three Sisters for Roger Hendrick Simon's Los Angeles Shakespeare Lab. Created the role of Marjorie in Extremities at the Little Theatre; Kathy in Vanities at the Coconut Grove Playhouse, among other theatre credits. For Television: Co-starred as Victoria Price in the Peabody Award-winning Judge Horton and The Scottsboro Boys; leading role in No Day Like Sunday for PBS Playhouse; co-starred in Apology for HBO; co-starred in A Time for Miracles and in Born Beautiful; roles on Law & Order, Law & Order: Criminal Intent, and Law & Order: Special Victims Unit, among other television roles. Starred in three Academy Award-winning short films: Norman Rockwell An American Dream, Replay and Dear Diary. Feature films: The Premonition; Marie; The Rescue; 9 ½ Weeks; Dealing; First Born; Without a Trace and appeared in Monogamy for Tandem Pictures, among other credits. Directing assignments: I'd Call That a Lonely Place and The Sounds of Conversations by David Masello at Dixon Place; Dark Joy by Robert Stewart at Dixon Place; In the Middle Light by David Masello at The National Arts Club; I Want to Run Away with You by Anne Hamilton at The Dramatists Guild; Tunney/Shakespeare in Six Rounds starring Jack Wetherall for Merrimack Repertory Theatre; The Players NYC; The Shakespeare Lab NYC; Eclectic Festival for ANDTheatre; The Los Angeles Theatre Center; The Los Angeles Shakespeare Lab; and Ensemble Studio Theatre, among other credits.
Acknowledgements
We wish to express our gratitude to the Performers' Unions: ACTORS' EQUITY ASSOCIATION, AMERICAN GUILD OF MUSICAL ARTISTS, AMERICAN GUILD OF VARIETY ARTISTS, SAG-AFTRA through Theatre Authority, Inc. for their cooperation in permitting the Artists to appear on this program. Winterlight Productions extends appreciation to Gene Santarelli and Anything Goes!, the writing workshop arm of ANDTheatre Company, where these works first found their voice.