Landscapes of The Heart... A Valentine for Our Times
A Zoom presentation
Friday, February 12th, 2021 at 7 pm
Saturday, February 13th, 2021 at 2 pm
Directed By: Ellen Barber*
Stage Manager: Brian Zupan
Order of Presentation
1. Ellen Barber* ………………..…… Opening Remarks 
2. Brian Zupan ………………..…… How Deep Is the Ocean? (Irving Berlin) A Red, Red Rose (Robert Burns)
3. Jack Wetherall* ………………..…… Sonnet #23 (William Shakespeare)
4. Ellen Barber* ………………..…… Tell Me That You Love Me, Kid Shaleen (Drew Keil)
5. Hank Fandel ………………..…… Bailey's Nursery (Bruce Dalziel)
6. Jack Wetherall* ………………..…… Rosalind (from William Shakespeare's As You Like It)
7. David Leeper ………………..…… Abstract Realism (David Masello)
8. Liz McKendry*………………You Made Me Love You (J. Monaco, J. McCarthy & R. Edens)
9. Jack Wetherall* ………………..…… Sonnet #29 (William Shakespeare)
10. Jacob Silburn ………………..…… Jeffrey's Lament (Drew Keil)
11. Maria Hoffmann, Bruce Dalziel, Joseph Schiro, Hank Fandel ………………..………………………………… War Stories (Anthony "Tony" Barone)
12. Jack Wetherall* ………………..…… Sonnet #116 (William Shakespeare)
13. Ellen Barber* ………………..…… Closing Remarks 
*Appearing courtesy of Actors Equity Association 
The Cast
In Order of Appearance
Brian Anthony Zupan
Writer & Actor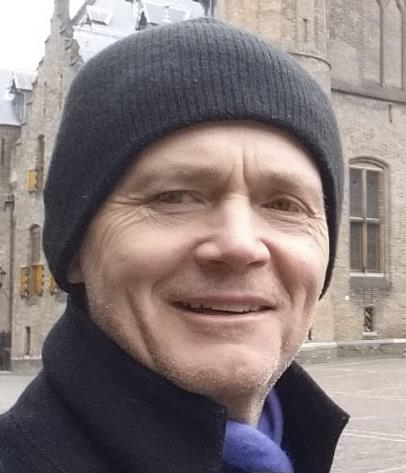 Presenting
How Deep Is the Ocean by Irving Berlin and A Red, Red Rose by Robert Burns
Brian extends his heartfelt gratitude to Ellen Barber and Maria Hoffmann at Winterlight Productions for inviting him to perform alongside such extremely talented and distinguished artists. An active member of The Shakespeare Lab in NYC as well as ANDTheatre's Anything Goes! writers' workshop, he is currently working on several writing and music projects but, most intently, is waiting for the end of the pandemic so he can spend as much time as possible with his darling granddaughters, Alma and Stella.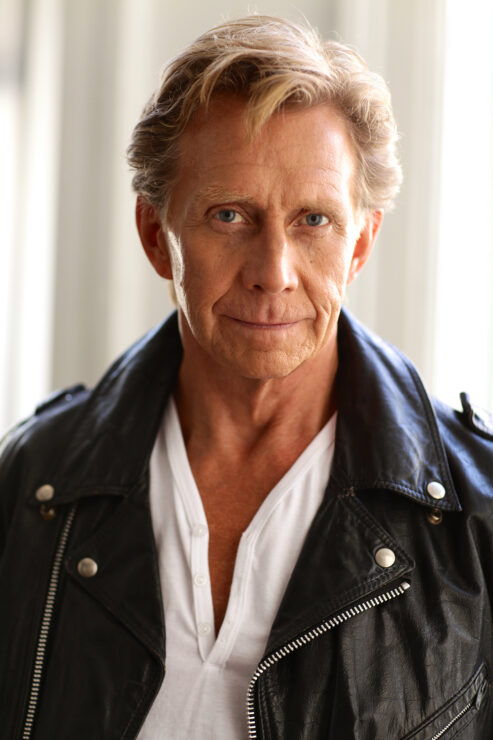 Presenting
William Shakespeare's Sonnets 23, 29, and 116; and selections from As You Like It
HIGHLIGHTS. Roles: title role, THE ELEPHANT MAN (Broadway); originated role of Mario in TAMARA, Warwick in HENRY VI plays at Theatre for a New Audience, many roles for the Talking Band (Off-Broadway). Regional: Prospero, Pericles, Macbeth, Richard II, Orsino, Mercutio, Berowne, Cyrano, Shotover, Jack Absolute, Orestes, Lopakhin, Valmont, Oscar Wilde, Edward in RETREAT FROM MOSCOW, Lyman in OTHER DESERT CITIES. He won Drama-Logue awards for Dionysus in THE BACCHAE and Jack Tanner in MAN AND SUPERMAN. Theatres: Guthrie, Shakespeare Theatre of DC, A.C.T., Long Wharf, Yale Rep, Folger, Hartford Stage, Goodman, Old Globe, Williamstown. Stratford, Canada (Robin Phillips, Artistic Director): Henry V, Orlando in AS YOU LIKE IT and Konstantin in THE SEAGULL (opposite Dame Maggie Smith). Television: Vic on QUEER AS FOLK. Most Recent: Elliot in SKINTIGHT at the Roundabout Theatre; Angus in MORNING AFTER GRACE and Henslowe in SHAKESPEARE IN LOVE for the Asolo Rep. He leads The Shakespeare Lab in New York City and is faculty at the Stella Adler Studio of Acting. Info: www.JackWetherall.com 
Hank Fandel
Actor & Writer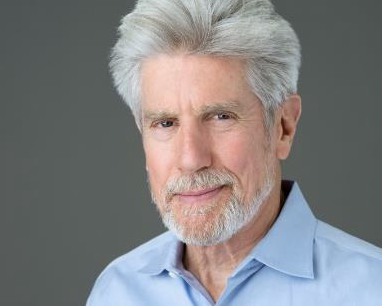 Presenting
Bailey's Nursey by Bruce Dalziel; SAM in War Stories by Anthony "Tony" Barone
Hank is an actor, writer, vagabond. He is deeply grateful to Bruce Dalziel and Tony Barone for entrusting him with their work and to Ellen Barber for her guidance and direction, and to Ellen and Maria Hoffman and Winterlight Productions for this opportunity to wish you all a Happy Valentine's Day.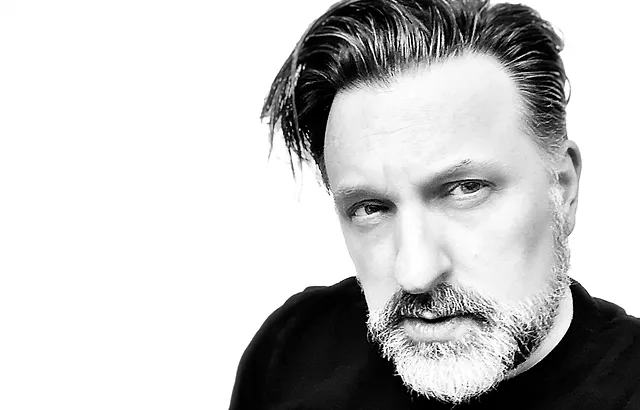 Presenting
Abstract Realism by David Masello
David is most known for his work on his one-person play At The Flash that he has performed in Chicago, Los Angeles, Dublin, Philadelphia, Vermont and here in New York at FringeNYC (Winner; Overall Excellence Award for Solo Performance). Favorite theater credits include: Oleanna, Fifth of July, Secret Identity, Running, and Stupid F*cking Bird (Outstanding Actor in a Featured Role, IT Awards). On screen, favorite credits include his role in the horror/comedy, Garden Party Massacre, which is collecting awards right and left in the Indie world. David is a member of SAG/AFTRA and The Dramatist Guild. www.davidwleeper.com | @thatactordavid on Instagram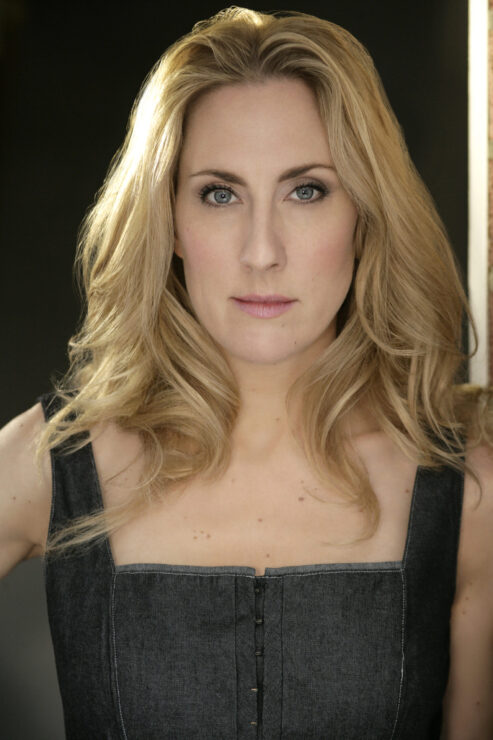 Presenting
You Made Me Love You by James V. Monaco, Joseph McCarthy, and Roger Edens
Liz is a Buffalo native and graduate of Buffalo State College, Ms. McKendry is thrilled to be making her Winterlight Productions Debut! She was last seen performing the role of Alexandra in The Red Dress at The New Phoenix Theatre. Liz got her start performing in Donn Arden's Jubilee! before landing a featured role in the Broadway Musical, The Producers. After a wonderful run, Liz was then cast in the film adaptation of the show. Other Broadway credits include: Bright Stars of Broadway (Town Hall), Broadway Backwards (The Palace Theatre), The 27th Annual Easter Bonnet Competition (The Minskoff Theatre). Off-Broadway credits include: Sleep No More (Lillian Doll), The Comedy of Errors (Adriana) and Othello (Desdemona) at The Shakespeare Lab, NYC, Tall Tales of the Little Black Book (Hope) at The Michael Weller Theatre. Liz was also seen performing at The Metropolitan Room NYC in her solo Cabaret Show and in "Quarter 2 Four." She performed a solo Cabaret Show "From Buffalo to Broadway" at Hallwalls in Buffalo and, as part of the acclaimed Second Stage Series at Cape May Stage in New Jersey. On the regional stage credits include: Mama Mia! (Tanya) at The Gateway, A Funny Thing Happened On The Way To The Forum (Gymnasia, Domina u/s) at The Paper Mill Playhouse, The Producers (Ensemble, Hold Me Touch Me u/s) at The Paper Mill Playhouse, Boeing Boeing (Gretchen) at Cape May Stage. On Television credits include: Mad Fashion (Bravo), Queer Eye for the Straight Guy (Bravo), Rescue Me (Fox), The Young & The Restless (CBS). Film credits include: The Producers (Universal Pictures), DWI: Dialing While Intoxicated (Lead-Courtney) at Queens Int'l Film Festival & The Buffalo Niagara Film Festival, Anomaly (Lead-Jodie) Independent Feature. Proud member of Actors' Equity and SAG-AFTRA. Love and gratitude to Ellen Barber, Jack Wetherall at The Shakespeare Lab, NYC and Francis J. Roach at Luigi's Jazz Centre.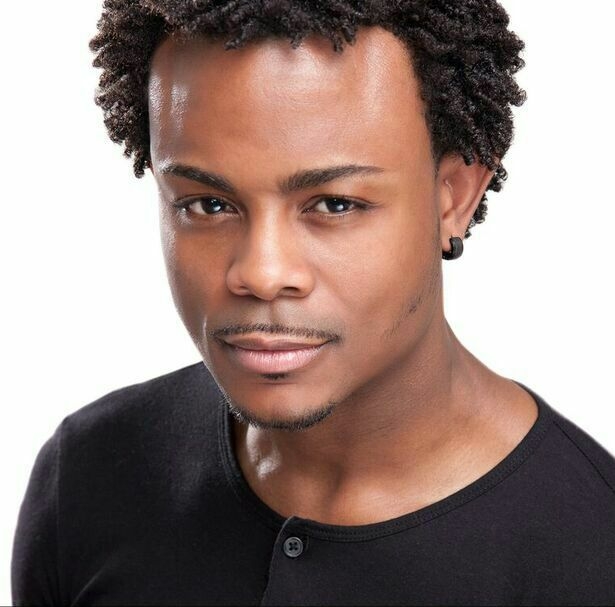 Presenting
Jeffrey's Lament from the play The Second Collection by Drew Keil
Jacob was born and raised in the tropical island, Jamaica. He played a lead role in Theater For The New City's 17th Century Venetian play, Brocade. Other theatrical plays include F**k'd Up Fairy Tales, A Sketch of New York, along with the Yiddish play Oy, all at the Producers Club Theater. Additionally, he has played leads in commercials for JetBlue Airlines and EsterC Vitamin C. Jsilburn@gmail.com 
Bruce Dalziel
Writer & Artist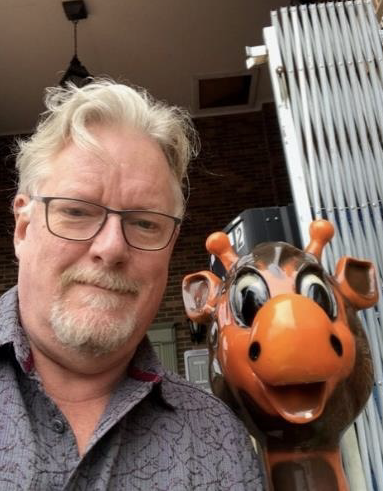 Presenting
GEORGE in War Stories by Anthony "Tony" Barone; Author of Bailey's Nursery
Bruce is a writer and artist who has recently renewed early interests in playwrighting and acting. After retiring from a successful career in the Tech industry, Bruce earned a Doctorate from Drew University, writing and illustrating a collection of short stories about contemporary America, which won the Dean Pain award. Since then, Bruce has been converting some of these short stories into theater, including tonight's offering, Bailey's Nursery. Another short play, Girl Scout, about Jeff Epstein's recruitment of underage girls for illicit massages, played in the New York Theater Festival in 2020. Bruce also wrote and performed How to Drive in New Jersey for the upcoming GO SOLO Festival, 2021. Bruce is very grateful to Ellen and Maria for this chance to work with such a talented group of writers and actors.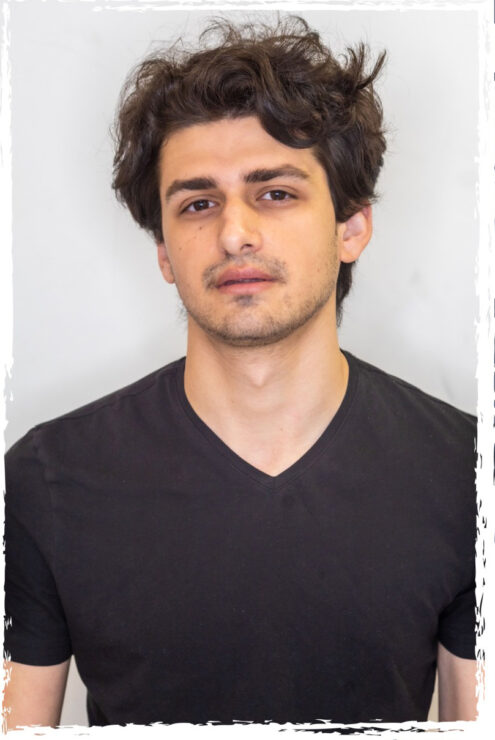 Presenting
MATT in War Stories by Anthony "Tony" Barone
Joseph is thrilled to be joining this Zoom presentation for Winterlight Productions. Previous credits include: The Laramie Project (Understudy), Nice Work If You Can Get It (Duke Mahoney) , Sweet Charity (Ensemble), Hairspray (Ensemble; Partial Swing) & Anything Goes (Male Quartet/Ensemble). Originally from New Jersey, special thanks to Ellen Barber, Maria Hoffmann and everyone at Winterlight Productions. 
The Authors
In Order of Appearance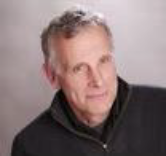 Author of
Tell Me That You Love Me, Kid Shaleen and Jeffrey's Lament from his full-length play The Second Collection
Drew is an actor and playwright. His stage and screen career has featured a pillow fight with George C Scott, a kiss from Susan Lucci, a commercial with Luciano Pavarotti, a shared goblet of wine with Brian Dennehy, a handshake with John Lennon, and dance moves with Kevin Bacon. For over twenty years he wrote for, acted, and directed with a theatre company he helped create on Long Island. Of late, his plays and stories are gaining recognition. His wife, Anne, and his sons Andrew and Aidan are endlessly supportive and everlastingly patient.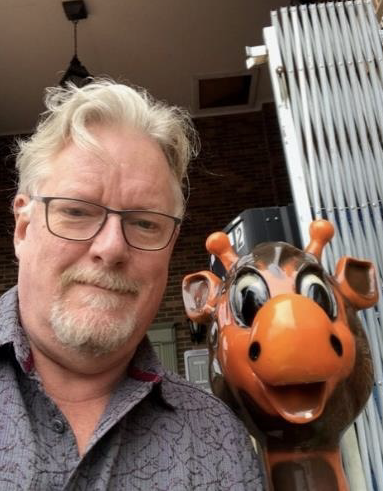 Author of
Bailey's Nursery
please see full bio above.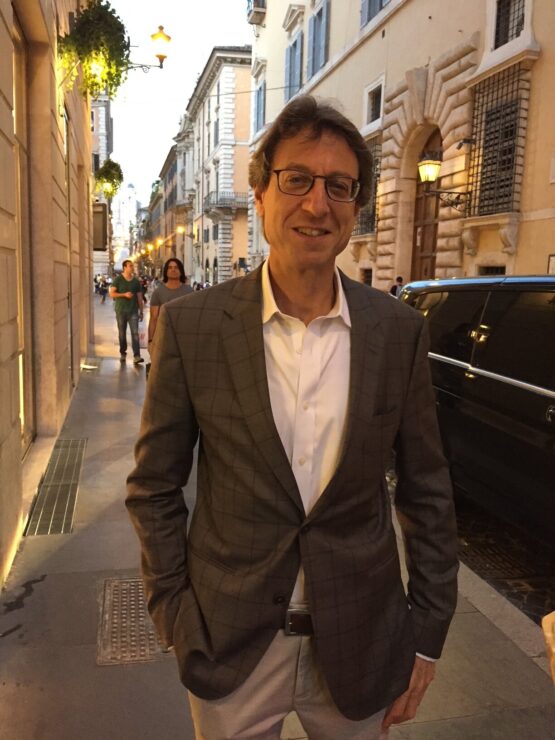 Author of
Abstract Realism
David moved to New York City from Evanston, Illinois, following college and has made his living as a writer and editor ever since. He began his career as a nonfiction book editor at Simon & Schuster, followed by senior editorial positions at many magazines, including Travel + Leisure, Art & Antiques, Departures, Country Living and Town & Country (where he was features editor). He's currently executive editor of Milieu, a national print magazine about design and architecture. He's a widely published essayist and poet, with pieces appearing in the New York Times, Wall Street Journal, Fine Art Connoisseur (where he is a columnist), Best American Essays, and numerous literary and art magazines. His plays and monologues have been produced and performed by Winterlight Productions, Manhattan Repertory Theatre, Chelsea Rep, Artistic New Directions, Jewish Women's Theatre of Los Angeles (where he is a playwright-in-residence), National Arts Club, Big Apple Theater Festival, Fresh Fruit Festival, et al. He is the author of Architecture Without Rules: The Houses of Marcel Breuer and Herbert Beckhard (W.W. Norton, published in English, as well as numerous foreign editions) and Art In Public Places (City & Company), with a third book on architecture forthcoming from Rizzoli. He has lectured on writing about art and about the state of journalism today to many colleges, including Sarah Lawrence College, where he teaches a course on writing about art and culture. He is an active member of the National Arts Club's literary and theatre committees, often conducting on-stage talks with writers. He is a frequent performer for Read650.org, a live essay reading series. davidmasello.com
Anthony "Tony" Barone
Writer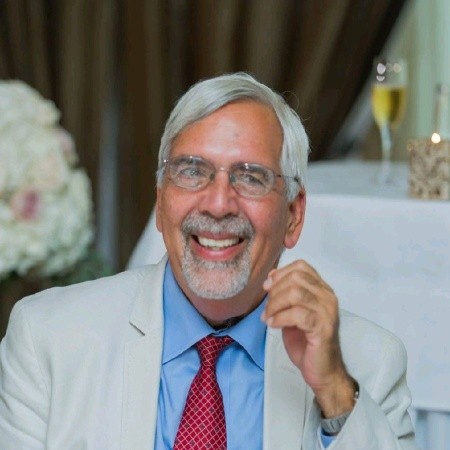 Before turning to writing full time, Tony was a trade and customs professional. Spending long hours on international flights gave him a lot of time to write. His first stage production was at the New York City Summer Theatre festival in 2019 . Since then, he has written several other stage and screen plays. Tony is a native New Yorker currently living in New Jersey. He is a graduate of Columbia University with a BA in English and an MBA from Fairleigh Dickinson University. He was an adjunct professor of business logistics for six years at Rutgers University.
Acknowledgement
We wish to express our gratitude to the Performers' Unions: ACTORS' EQUITY ASSOCIATION, AMERICAN GUILD OF MUSICAL ARTISTS, AMERICAN GUILD OF VARIETY ARTISTS, SAG-AFTRA through Theatre Authority, Inc. for their cooperation in permitting the Artists to appear on this program.