Source Material... Seminal Stories
A Zoom presentation
Friday, October 22nd & Saturday, October 23rd, 2021
Directed By: Ellen Barber*
Stage Manager: Brian Zupan
Order of Presentation
1. Ellen Barber* ………………..…………………… Opening Remarks 
2. John Lampe* ………………..…………………… Bedtime Story (Raphael Badagliacca)
3. Hank Fandel ………………..…………………… Ye of Little Faith (Bruce Dalziel)
4. Bruce Dalziel ………………..…………………… Frankenstein (Bruce Dalziel)
5. Ellen Barber* ………………..…………………… Spilt Milk (Drew Keil)
6. Mihai Grünfeld ………………..…………………… The Gift (Mihai Grünfeld)
7. Liz McKendry* ………………..…………………… Blue Clouds (Elizabeth Mitchell)
8. Raphael Badagliacca ………………..…………………… Syzygy (Raphael Badagliacca)
9. Jerry Topitzer ………………..…………………… Still Life (David Masello)
10. Brian Zupan ………………..…………………… A Simple Truth, Left Unsaid (Drew Keil)
11. Drew Keil ………………..…………………… Immortal (Drew Keil)
12. Ellen Barber* ………………..…………………… Closing Remarks 
*Appearing courtesy of Actors Equity Association 
The Cast
In Order of Appearance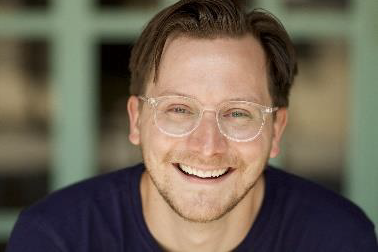 Presenting
Bedtime Story by Raphael Badagliacca
John is an actor, director, and musician based in beautiful Sunnyside, Queens. This is his second time working with Winterlight and he couldn't be happier to be involved with this tremendous group. Past theatre credits include work with the New York Shakespeare Company, Less Than Rent, Frog and Peach Theatre, and ANDTheatre, where he was recently named Artistic Director. For more info, upcoming performances, and to stay in touch, please visit http://www.johnlampe.com.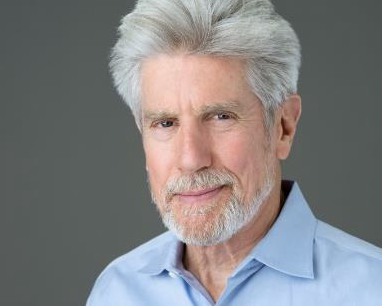 Presenting
Ye of Little Faith by Bruce Dalziel
Hank is an actor and writer. He is deeply grateful to Bruce Dalziel for entrusting him with his work and to Ellen Barber for her guidance and direction, and to Ellen and Maria Hoffman and Winterlight Productions for this opportunity to collaborate with all who are involved with this production. The Autumn Showcase 2021 marks Hank's third appearance in a Winterlight Productions show.  
Bruce Dalziel
Writer & Artist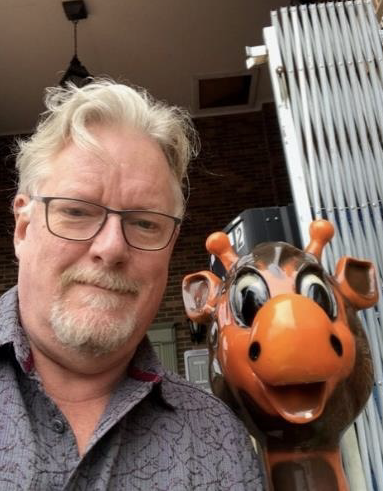 Presenting
Frankenstein by Bruce Dalziel; Author of Ye of Little Faith
Bruce is a writer and artist from Northern New Jersey. After retiring from a successful career in the Tech industry, Bruce earned a Doctorate from Drew University, writing and illustrating a collection of short stories about contemporary America for his creative dissertation, which won the Dean Pain award. Since then, Bruce has been converting some of these short stories into theater. His first short play, Girl Scout, played in the New York Theater Festival in 2020. In early 2021, two of his plays, Bailey's Nursery and How to Drive In New Jersey premiered in on-line theater festivals. Bruce is also a visual artist, with concentrations in woodworking, ceramics, and painting. Bruce is very grateful to Ellen and Maria for this chance to work with such a talented group of writers and actors associated with Winterlight Productions.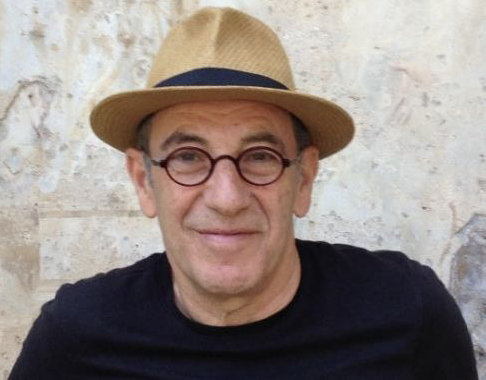 Presenting
The Gift by Mihai Grünfeld
Mihai was born in Cluj, Romania, where he lived with his family until he was eighteen. In January 1969 he traveled to Czechoslovakia and from there escaped to the West. After a long journey, he eventually settled in the United States. He obtained his Ph.D. from the University of California at Berkeley and has just retired from the Department of Hispanic Studies at Vassar College where he taught Spanish and Latin American Literature. His autobiography, Leaving – Memories of Romania, was published in 2008, and was translated and published in Spain as Irse (2011). Together with Sarah Levine Simon, he adapted his novel The Dressmaker's Secret into a play which enjoyed a successful one month run with sold out houses in 2017 at 59E59 Theaters in New York. His translation of "Inherited Words" by Roth Zoltán, a Romanian Holocaust survivor, was accepted for publication by Yad Vashem, the Holocaust Remembrance Center in Israel. He is now working on a continuation of his memoir.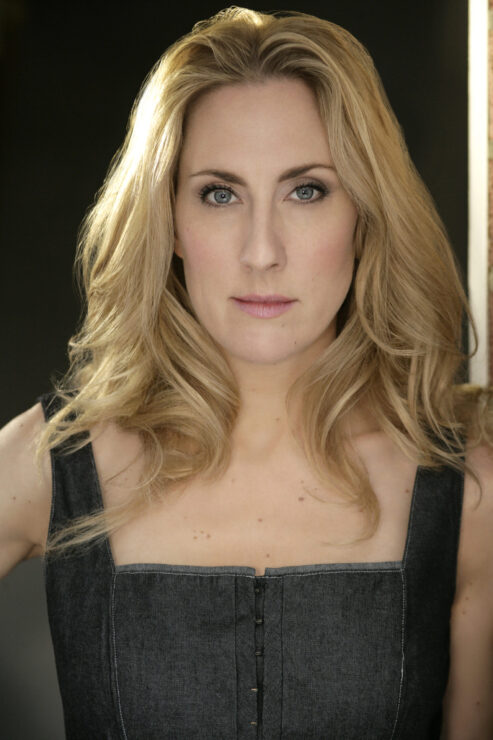 Presenting
Blue Clouds by Elizabeth Mitchell
Liz is a Buffalo native and graduate of Buffalo State College. Liz is thrilled to return for a second show with Winterlight Productions! Last seen performing the role of Alexandra in The Red Dress at The New Phoenix Theatre, Liz started performing in Donn Arden's Jubilee! before landing a featured role in the Broadway Musical The Producers and was then cast in the film adaptation of the show. Other Broadway credits include: Bright Stars of Broadway (Town Hall), Broadway Backwards (The Palace Theatre), The 27th Annual Easter Bonnet Competition (The Minskoff Theatre). Off-Broadway credits include: Sleep No More (Lillian Doll), The Comedy of Errors (Adriana) and Othello (Desdemona) at The Shakespeare Lab, NYC, Tall Tales of the Little Black Book (Hope) at The Michael Weller Theatre. Liz performed her solo Cabaret Show, and with Quarter 2 Four, at The Metropolitan Room NYC as well as a solo Cabaret Show "From Buffalo to Broadway" at Hallwalls in Buffalo and as part of the acclaimed Second Stage Series at Cape May Stage in New Jersey. Regional stage credits include: Mama Mia! (Tanya) at The Gateway, A Funny Thing Happened On The Way To The Forum (Gymnasia, Domina u/s) at The Paper Mill Playhouse, The Producers (Ensemble, Hold Me Touch Me u/s) at The Paper Mill Playhouse, Boeing Boeing (Gretchen) at Cape May Stage. Television credits include: Mad Fashion (Bravo), Queer Eye for the Straight Guy (Bravo), Rescue Me (Fox), The Young & The Restless (CBS). Film credits include: The Untitled Cabrini Film (Principal-American Nurse), The Producers (Universal Pictures), DWI: Dialing While Intoxicated (Lead-Courtney) at Queens Int'l Film Festival & The Buffalo Niagara Film Festival, Anomaly (Lead-Jodie) Independent Feature. Proud member of Actors' Equity and SAG-AFTRA. Love and gratitude to Ellen Barber, Jack Wetherall at The Shakespeare Lab NYC, and Francis J. Roach at Luigi's Jazz Centre.
Raphael Badagliacca
Writer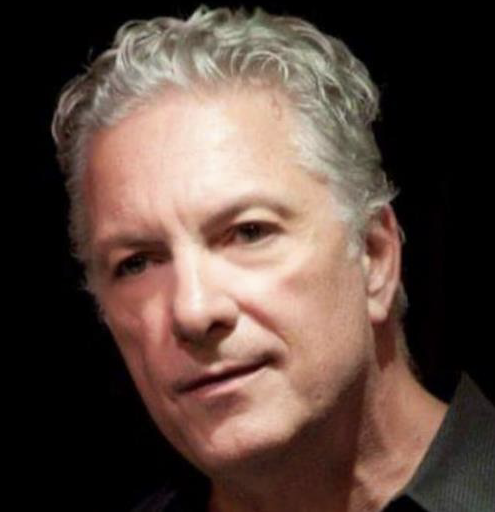 Presenting
Syzygy by Raphael Badagliacca; Author of Bedtime Story
Raphael is author of two books: Father's Day: Encounters with Everyday Life, stories about his experience as father of three children and The Yogi Poems and Other Celebrations of Local Baseball, homage to the game played at every level – and to Yogi, one of America's most colorful characters. The first story in his Father's Day book is the opening performance in this show. Fifteen of his plays have been produced in NYC, including I Witness, which captures voices of frontline healthcare workers. He has performed hundreds of his monologues.
Raphael writes in many genres: poetry, short stories, essays, monologues, plays, book, movie and theater reviews; he has a passion for ekphrasis – the age-old practice of writing to works of art. He does voiceovers professionally for his own work and that of others. He wrote English subtitles from Italian & Sicilian for the film, Many Beautiful Things (Tanti Beddi Cosi) on Amazon Prime. In June of 2021, he delivered original poetry and four narratives for the Jersey City Ballet Company which had enlisted him as baseball historian for a ballet performance celebrating the first baseball game which took place 175 years earlier – June 19, 1846 on the Elysian Fields in Hoboken, NJ. His extensive business writings can be found at The Writing Factory – www.thewritingfactory.net – We Write in Your Voice – where he has helped companies and individuals reach their goals through the artful use of words. He has won three Telly Awards, top recognition for a commercial video. Here is a link to his author page: https://www.amazon.com/~/e/B0053HM2R4; reach him at raphael@thewritingfactory.net.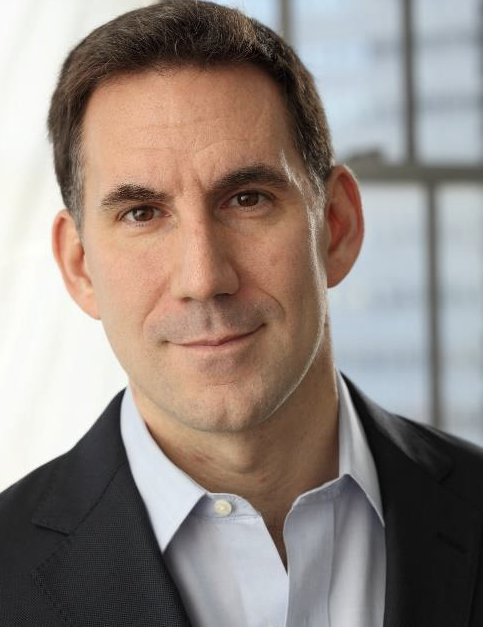 Presenting
Still Life by David Masello
Jerry is a NYC-based actor, writer, & producer. Theatre credits include the role of Bill in Hot L Baltimore and Elwood Barnes in Harper Regan at T. Schreiber (both NYIT nominees for Best Ensemble). TV & film acting credits include the lead in the TV pilot Upcode, (Official Selection at 11 festivals including DWF-LA, Vancouver, Montreal and Venice Shorts festivals), small supporting role in the feature Centigrade (released by IFC in 2020), leading roles in 27 Dimensions (Miami FF) and Caroline Lives Alone (Soho FF), as well as several national commercials. Jerry is a long-time improviser, having performed for years in NYC at The Bridge, PIT, & Magnet theaters, StandUp NY, Broadway Comedy Club and other venues. Jerry has written & performed in sketch comedy groups, as well as written & produced several comedic shorts, including Code G and What's In A Name (currently in post-production). He trained with Peter Jensen and Terry Schreiber at T Schreiber Studio, as well as John Swain for on-camera work and for improv with Second City alums, Kim Schultz, Scotty Watson, David Gellman, Dave Razowsky and Gary Austin (Groundlings co-founder) among others. 
Brian Anthony Zupan
Writer & Actor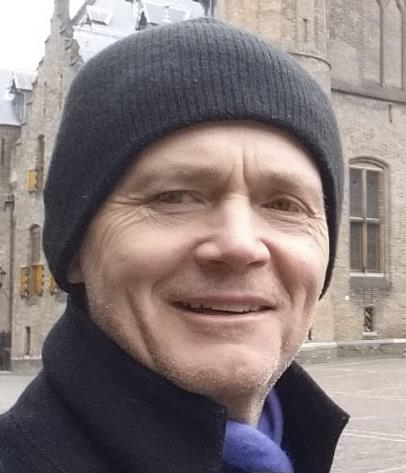 Presenting
A Simple Truth, Left Unsaid by Drew Keil; Production Stage Manager
Brian extends his heartfelt gratitude to Ellen Barber and Maria Hoffmann as well as to Drew Keil. A member of The Shakespeare Lab in NYC (Jack Wetherall) and ANDTheatre's Anything Goes! workshop for writers (Gene Santarelli), he appeared in the Winterlight Productions show, Landscapes of the Heart . . . A Valentine for Our Times, earlier this year. Brian holds a Ph.D. in clinical psychology from the University of California, Los Angeles, and spent many years conducting research across academic, government, and corporate settings. Currently, he is working on several writing projects when not doting on his three adorable granddaughters.
Drew Keil
Actor & Playwright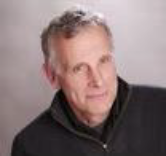 Author of
Tell Me That You Love Me, Kid Shaleen and Jeffrey's Lament from his full-length play The Second Collection
Drew is an actor and playwright. His stage and screen career has featured a pillow fight with George C Scott, a kiss from Susan Lucci, a commercial with Luciano Pavarotti, a shared goblet of wine with Brian Dennehy, a handshake with John Lennon, and dance moves with Kevin Bacon. For over twenty years he wrote for, acted, and directed with a theatre company he helped create on Long Island. Of late, his plays and stories are gaining recognition. His wife, Anne, and his sons Andrew and Aidan, are endlessly supportive and everlastingly patient.  
The Authors
In Order of Appearance
Raphael Badagliacca
Writer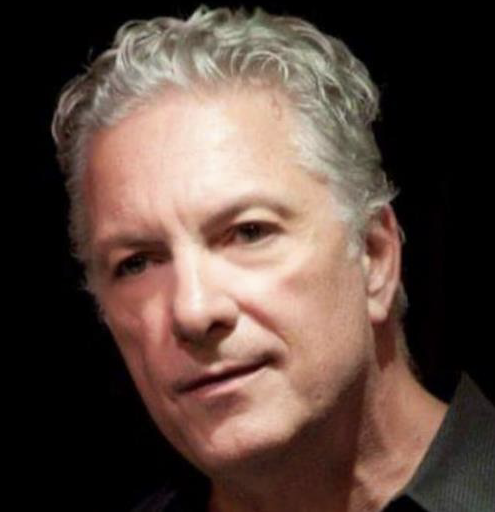 Author of
Bedtime Story and Syzygy
please see full bio above.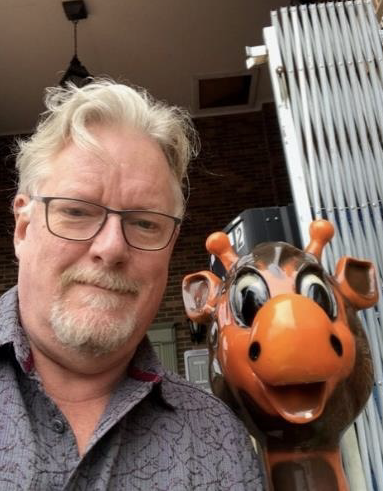 Author of
Ye of Little Faith and Frankenstein
please see full bio above.
Drew Keil
Actor & Playwright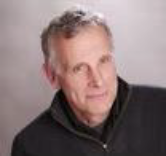 Author of
Spilt Milk; A Simple Truth, Left Unsaid; and Immortal
please see full bio above.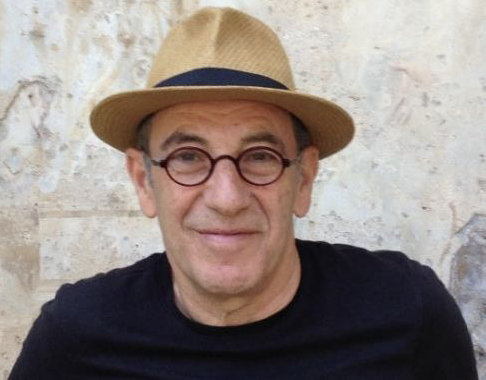 please see full bio above.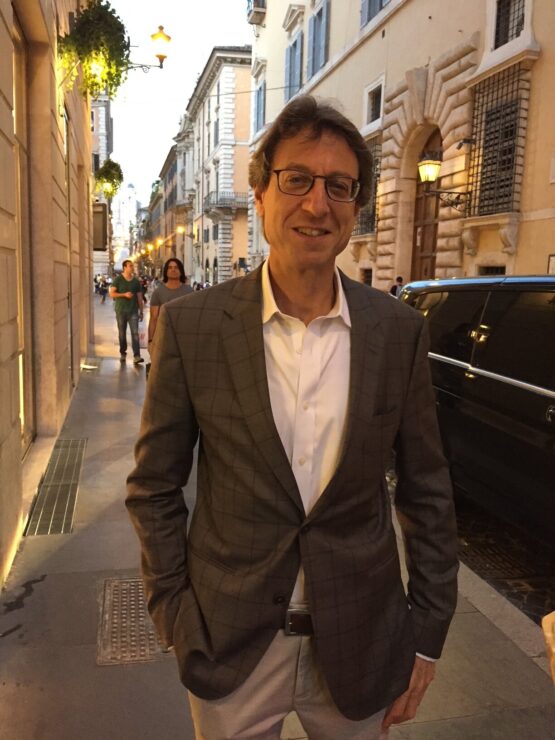 Author of
Abstract Realism
David moved to New York City from Evanston, Illinois, following college and has made his living as a writer and editor ever since. He began his career as a nonfiction book editor at Simon & Schuster, followed by senior editorial positions at many magazines, including Travel + Leisure, Art & Antiques, Departures, Country Living and Town & Country (where he was features editor). He's currently executive editor of Milieu, a national print magazine about design and architecture. He's a widely published essayist and poet, with pieces appearing in the New York Times, Wall Street Journal, Fine Art Connoisseur (where he is a columnist), Best American Essays, and numerous literary and art magazines. His plays and monologues have been produced and performed by Winterlight Productions, Manhattan Repertory Theatre, Chelsea Rep, Artistic New Directions, Jewish Women's Theatre of Los Angeles (where he is a playwright-in-residence), National Arts Club, Big Apple Theater Festival, Fresh Fruit Festival, et al. He is the author of Architecture Without Rules: The Houses of Marcel Breuer and Herbert Beckhard (W.W. Norton, published in English, as well as numerous foreign editions) and Art In Public Places (City & Company), with a third book on architecture forthcoming from Rizzoli. He has lectured on writing about art and about the state of journalism today to many colleges, including Sarah Lawrence College, where he teaches a course on writing about art and culture. He is an active member of the National Arts Club's literary and theatre committees, often conducting on-stage talks with writers. He is a frequent performer for Read650.org, a live essay reading series. davidmasello.com
Acknowledgement
We wish to express our gratitude to the Performers' Unions: ACTORS' EQUITY ASSOCIATION, AMERICAN GUILD OF MUSICAL ARTISTS, AMERICAN GUILD OF VARIETY ARTISTS, SAG-AFTRA through Theatre Authority, Inc. for their cooperation in permitting the Artists to appear on this program.